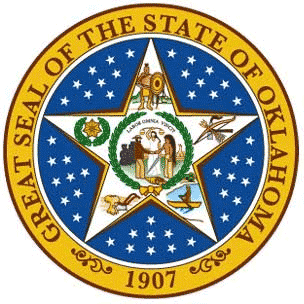 State Budget Approved Amid Controversy…Challenges Said to be Looming!
The 2017 Session of the Oklahoma State Legislature began on February 6th with discussions of another budget shortfall…between $800 million and $1 billion.  It ended on May 26th, four months later, with the approval of SB 860, the Comprehensive Appropriations and Budget Bill, which is designed to fill the state's budget hole.  Throughout all the discussions/debate that take place during a legislative session, budget issues remained the primary concern.
The final budget agreement appropriates $6.863 billion for FY 2018… almost the same amount as FY 2017.  Compared to FY 2009 budget, the 2018 budget is 3.3 percent less in normal terms and 15 percent  less when adjusted for inflation.  After inflation, the appropriations budget has shrunk by about $1.25 billion since FY 2009.
Legislators developed their FY 2018 budget knowing they had about $800 million less revenue to appropriate. In total, legislators were able to find or generate $840 million of revenue to make up for the shortfall through changes to the tax code which are expected to generate about $520 million, by taking $81 million from the Constitutional Rainy Day Fund,  and by taking more than $265 million from a dozen other state funds…primarily from roads and transportation.
To Fill the Budget Hole, Legislators Approved the Following Measures.      
       SB 845       A cigarette "smoking cessation" fee of $1.50 was added to each pack of cigarettes.  This should raise an additional $185 million to $250 million.
       HB 2429   Increased the State Gross Production Tax on Oil and Gas for a specific group of horizontal wells drilled between the years 2011 and 2015.  The gross production tax on these wells is       currently one percent.  HB 2429 increases the rate to 4 percent, and is expected to raise approximately $95 million.
       HB 2377    Sunsets certain rebates and exemptions for oil and natural gas.  It's should raise an estimated $44 million.
     HB 2433    The state sales tax exemption on auto sales was partially repealed.  A state sales tax of 1.25 percent was approved and is expected to raise approximately $125 million.
    HB 2298   Approval of HB 2298 accelerates the sunset date of the zero-emissions tax credit for wind energy to July 1, 2017.  This will save the state millions of dollars in the future.
     HB 2348  This measure decouples" the standard deduction on state tax returns from federal deductions. It's expected to raise $4 million in FY 2018 and prevent millions of dollars in anticipated shortfalls should the federal government changes the federal standard deduction.
      The cumulative effect of other tax changes including compliance, elimination of vendor discounts and capping standard deductions is expected to generate another estimated  $58 million.
Legislators approved the following cuts to help fill the 2018 budget shortfall:
       Most core services received flat funding, small increases and/or cuts of less than one percent including health care, education and corrections.
       Most other state services and functions were cut an average of 4.5 percent.
Other measures approved and their effect:
SB 170    Repeal of the next reduction in the State Personal Income Tax Rate.  Based on a future "trigger" of revenue growth, a statutory provision was previously passed providing that the state rate would be further reduced from 5 pecent to 4.85 percent.
SB 867  Approval of "Long Laterals" Legislation.  This doubles the spacing unit size to allow horizontal wells to extend out to 1,280 acres.  It also allows horizontal drilling in most formations statewide.  Previously, horizontal drilling was only allowed in shale formations.
HB 1845  Approval of HB 1845 will bring Oklahoma into compliance with the federal the REAL ID law ensuring that Oklahomans will be able to use their state-issued licenses to gain entry into federal buildings, military installations and to board commercial airline flights.
SB 120        This extends the aerospace engineers tax credit.
SB 211        Will allow Sunday sales of alcohol provided it is also approved by county voters.
HB 2186     Allows movie theatres to serve alcoholic beverages provided they also obtain the necessary permits and licenses.
SB 244        Requires virtual charter schools to track student attendance.
SB 529       Increases the family income limit for eligibility under Oklahoma's Promise program and expands the tuition scholarship to include additional CareerTech programs.
Legislation Introduced but Not Approved:
 A State Sales Tax on Services. The Governor pushed hard to place a new sales tax on services (160 plus).  Oklahoma doesn't currently tax services although the 160 plus services on this list are taxed in one or more of the six states that surround Oklahoma.  This effort failed in 2017.
Gun Bills.  Forty nine new gun bills were introduced in 2017.  A great deal of discussion occurred and gun bills were heard in various House and Senate Committees and on both floors.  Ultimately only "Guns on Buses" legislation advanced.  This would allow persons with Concealed Carry Permits to carry guns on public buses.
Abortion/Reproductive Rights.  Four bills related to Abortion/Reproductive rights were introduced.  However, none were approved.
Restrictions on Stem Cell Research.  SB 809 proposed that stem cell research be punishable as a felony with jail time and a $1,000 fine.  SB 809 failed to be heard in committee.
Teacher Pay Raise.   After voters failed in 2016 to approve a State Ballot Question that included a one cent state sales tax to fund a $5,000.00 per year, per teacher pay raise, the Republican-controlled state legislature was expected to approve a teacher pay raise in 2017 with a different funding source.   However, a teacher pay raise was not approved.
Increase in Motor Fuels Tax Rate.  A proposed six cents per gallon fuel tax increase on gasoline and diesel was approved in Committee.  However, this proposal was not included in final budget agreement, and therefore, was not approved.
Increase in State Income Tax Rate.  This was primarily pushed by House Democrats and by a number of special interest groups.  However, ultimately the rate was not increased.  The current rate of five percent remains in place.
Increase in State Gross Production Tax on Oil and Gas. A number of groups, including a group primarily made up of vertical drillers, proposed removing a number of drilling and production incentives that result in a gross production tax of less than seven percent.  The current rate of two percent on the first 48 months of new production remains…after which the gross production tax will increase to seven percent.
Capping of Itemized State Income Tax Deductions.   This bill was approved in committee in both the House and the Senate.  However, it was not heard on the Senate Floor and was not part of the revenue raising measures included in the final budget agreement.
Passage of a Resolution to "slow down or pause" proposed state RFP and Third Party Vendor Selection(s)…Managed Medicaid Program for Aged, Blind and Disabled Populations. The House passed HCR 1009 overwhelmingly, and in the Senate, a majority of the members signed on as co-sponsors.  However, HCR 1009 was not heard on the Senate Floor prior to adjournment.
Modified "North Carolina-style Bathroom Bill".  SB 694 sought to prevent municipalities from discriminating against the First Amendment Right to Freedom of Religion. Ultimately, it failed on the Senate floor by a vote of 18-25.  A similar measure, SB 197, known as the Freedom of Conscience Act, was laid over by the author and will still be alive when next legislative session convenes in February, 2018.
Looking ahead to the 2018 Legislative Session:
First, legal challenges to SB 860, the FY 2018 Appropriations and Budget Measure, are expected based on arguments that the budget process followed in 2017 violated the State Constitution.  Opposition says the revenue raising measures included in SB 860 should have been approved by a Super Majority of the House but wasn't…76 members.  Also, they say revenue raising measures were approved on the floor of the House and Senate during the final week of the legislative session which is prohibited.  Tobacco companies and related special interest groups are said to be retaining legal counsel in order to challenge the fee increase approved on cigarettes.
Second, another tough budget year is expected in 2018.  Nearly $400 million of the revenue (half) raised in 2017 to fund the Appropriations and Budget Bill comes from one-time sources such as the $200 million plus taken from three transportation funds.  Use of one-time funding sources in 2017 guarantees that another budget hole will exist when the Oklahoma Legislature reconvenes in February, 2018.