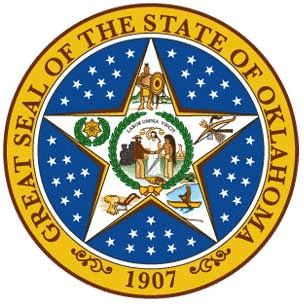 Oklahoma Legislature Considers Proposals to Extend Incentives on Alternative Fuels
At least two proposals are making their way through the Oklahoma Legislature which would extend the state's incentives for clean transportation fuels through the year 2026. Unless legislation is approved during this session of the legislature, the state's tax credit for alternative fuels will expire on December 31, 2019.  HB2095 by Rep. Terry O'Donnell, R-Catoosa and Sen. Stephanie Bice, R-Oklahoma City, extends the one-time tax credit for investments in qualified clean-burning motor vehicle fuel to December 31, 2026.  It also excludes hydrogen fuel cell investment from the credit as well as metered, public access recharging systems for electric powered vehicles. The act changes the qualification to be based on the gross weight of the vehicle and sets new credit limits, and it prohibits the tax credit from reducing the tax liability to less than zero.
SB797, by Sen. Stephanie Bice, R-Oklahoma City and Rep. Terry O'Donnell, R-Catoosa, modifies the time period during which tax credits for clean-burning motor fuel and electric motor vehicles may be claimed to years before January 1, 2027. It establishes tax credit amounts for such vehicles and authorizes a maximum of $20 million in credits to be claimed.